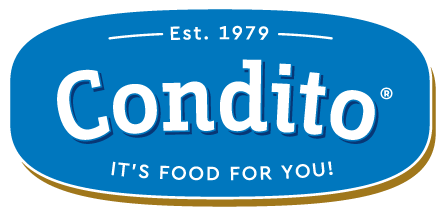 As one of the largest food companies in Greece, Condito specializes in producing mustard, ketchup, mayonnaise, sauces & dressings and traditional spread salads.
The company was founded in 1979, and since then by continuously developing its activity, Condito has managed to establish important collaborations in the domestic food industry (Ho.Re.Ca), in retail, exports, and private label markets, becoming one of the domestic leaders in the food industry.
Condito's main goals are:
to maintain the production of high-quality products
to sustain excellent service and fulfillment of customers' expectations
to provide consistency
The company offers a wide variety of delicious and healthy products for the needs of the Ho.Re.Ca. market and those of the retail trade, which includes the following items:
Mustard
Ketchup
Mayonnaise
Sauces & Dressings
Greek-traditional salad spreads
Free From products
Plant-based aliments of cheese
Nuts
Dried fruits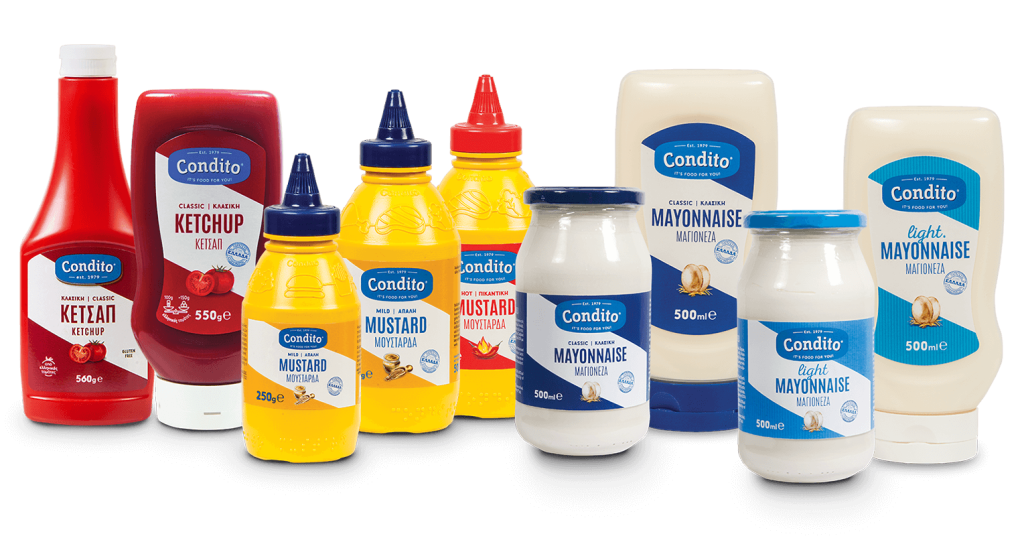 Recognizing the international trend towards the consumption of healthy and free-from products and continuously investing in research and development, as well as in the technological optimization of its production processes, Condito focuses on creating high-quality and tasty products that fully meet the needs of the modern consumer, while also researches the scope of offering products suitable for children.