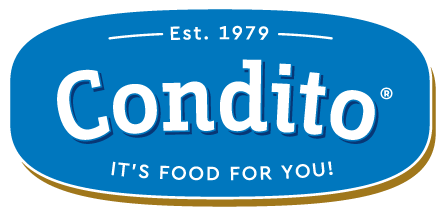 As one of the largest food companies in Greece, Condito specialises in providing markets with products such as mustard, ketchup, mayonnaise and traditional spread salads.
The company was founded in 1979, and since then it has been developed into one of the dominant leaders in domestic food Industry (Ho.Re.Ca.), retail, and private-label markets.
Furthermore, Condito has managed to establish strong trade partnerships with companies abroad by exporting its excellent goods.
Condito's main entrepreneurial goals are:
to maintain the production of its high-quality products
to sustain excellent service and fulfillment of customers' expectations
to provide consistency
The company offers a variety of delicious and healthy products such as:
Mustard
Ketchup
Mayonnaise
Dips, Dressings and Sauces
"Free From" products
Greek-traditional spread salads and original worldwide flavours
Vegetable aliments of cheese and vegan goods
Selected nuts
Dried fruits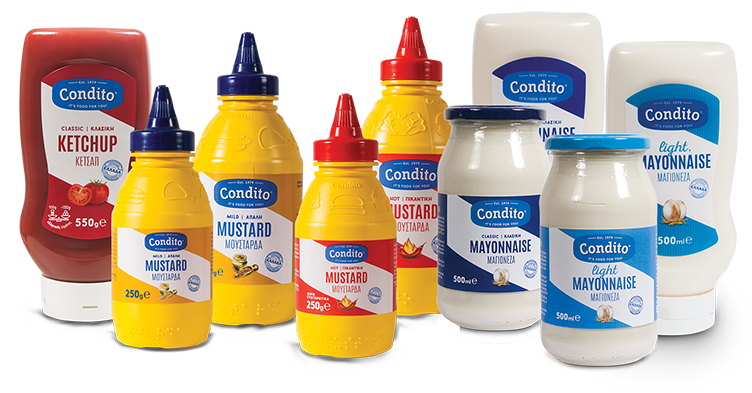 Following the global trend of healthy eating, Condito has already focused its research and development projects on the production of safe and healthy goods, and it is examining the possibility of making baby foodstuff in the near future.