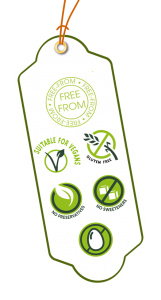 The primary objective of the company is to understand the needs of our customers so that we can respond appropriately to their needs. With a fully equipped Research and Development laboratory, with experienced and trained scientific staff, we can fully meet the needs of our customers as well as approach complex and specialized recipes.
At the same time, we take care of the continuous improvement of our products with the use of new technologies, advanced raw materials and practical packaging materials, while in cooperation with the Marketing Department, we monitor the trends and consumption habits of the international food market.
Our aim is to detect new features that should compose our product portfolio, specially designed to meet the market's needs of Greece and abroad.
The R&D Department is currently focusing on research for the development of healthy products, while Condito's strategic goal, is to develop a core portfolio of products free of allergens such as egg, gluten, soy, lactose, etc.