Condito was the main sponsor of a wonderful night organized by G.S. Iraklis to honor the athletes and the departments of the sports club. The event was hosted by "Ioannis Velidis" Congress Center, while the evening's music program was presented by Eleana Papaioannou and Stelios Dionisiou.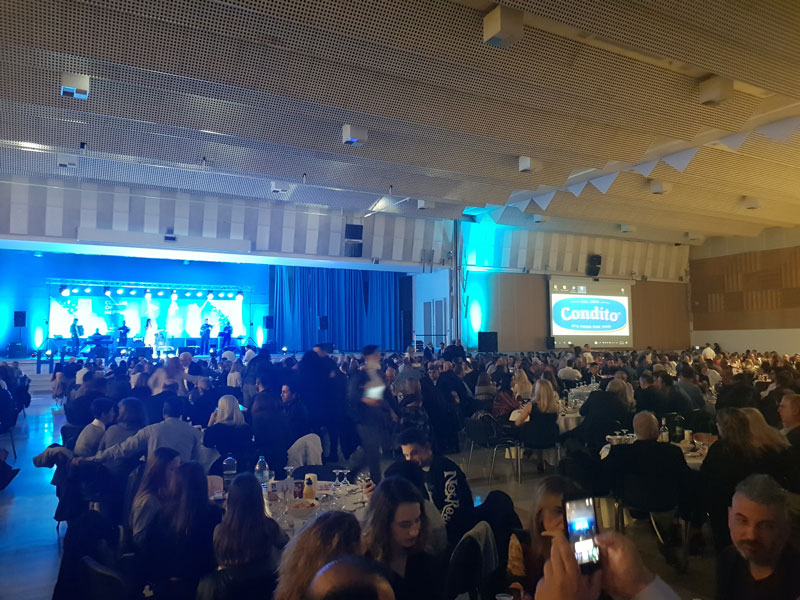 The most important part of the evening was the award for Irakli's athletes, while Center for Education and Rehabilitation for the Blind- CERB was honored for its contribution and social work. In fact, a portion of the event proceeds was donated to CERB's department in Thessaloniki.
During the award ceremony, Mr. Konstantinos Moraitis, Managing & Commercial Director of Condito, awarded with the honorary plaque the President of CERB Mrs. Menelaos Tsaousis, while Mr. Christos Papadopoulos, Managing Director of the company, awarded the polo department and especially Mr. Athanasios Gkagkasoulis for his contribution to the club.