Easy

30'

4 Servings

20' Preparation Time + 30' Cooking Time
Recipe Execution
For the chicken pies
Heat the olive oil in a wide non-stick pan over medium heat. Sauté the onion. Once it gets a nice golden color, add the carrot, celery, salt and spices. Saute the chicken until it gets a nice golden color. Turn off the heat. Add the mustard and mix well.
For the setting
Take the pastry sheets and cut them lengthwise into strips. Put a spoonful of the mixture at the base of each sheet. Roll into triangles. Brush with olive oil. Bake in a well-preheated oven at 180°C for 18 minutes.
For the dip
Put all the ingredients in a bowl and mix well.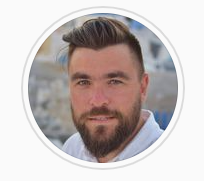 Recipe by Cool Artisan
See also: https://coolartisan.gr/?recipe-post=kotopitakia-me-moustarda
Ingredients
For the chicken pies
6 pastry sheets
1 dry onion
2 carrots
1 stalk of celery
400 gr. chicken breast, chopped
100 gr. mild mustard Condito
For the dip
150 gr. mayonnaise classic Condito
50 gr. mild mustard Condito
1 tbsp. honey
1 orange, zest
1 lemon, zest