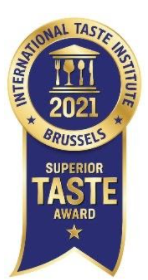 A new award for the beloved…. Mayo Vegan Sauce!
In addition to the TV and digital campaign of Condito's without egg, preservatives & gluten Mayo Vegan Sauce, also the new gold taste star from the International Tasting Institute in Brussels, came.
Over 200 distinguished Chefs and Sommeliers of European Organizations, tried – in a process of blind taste – and nominate the Mayo Vegan Sauce for the Superior Taste Award 2021!
"We are proud that once again the product that CONDITO first launched in Greece in 2018, has been awarded and it continues to offer with love and care to the consumers, the ultimate enjoyment!"
CONDITO, the Greek company of production mustard, ketchup, mayonnaise and salads, launches the new product line CONDITO THE GREEN LINE, without animal products & gluten, so that everyone can enjoy the joy of taste, regardless of their dietary choices and/or restrictions!