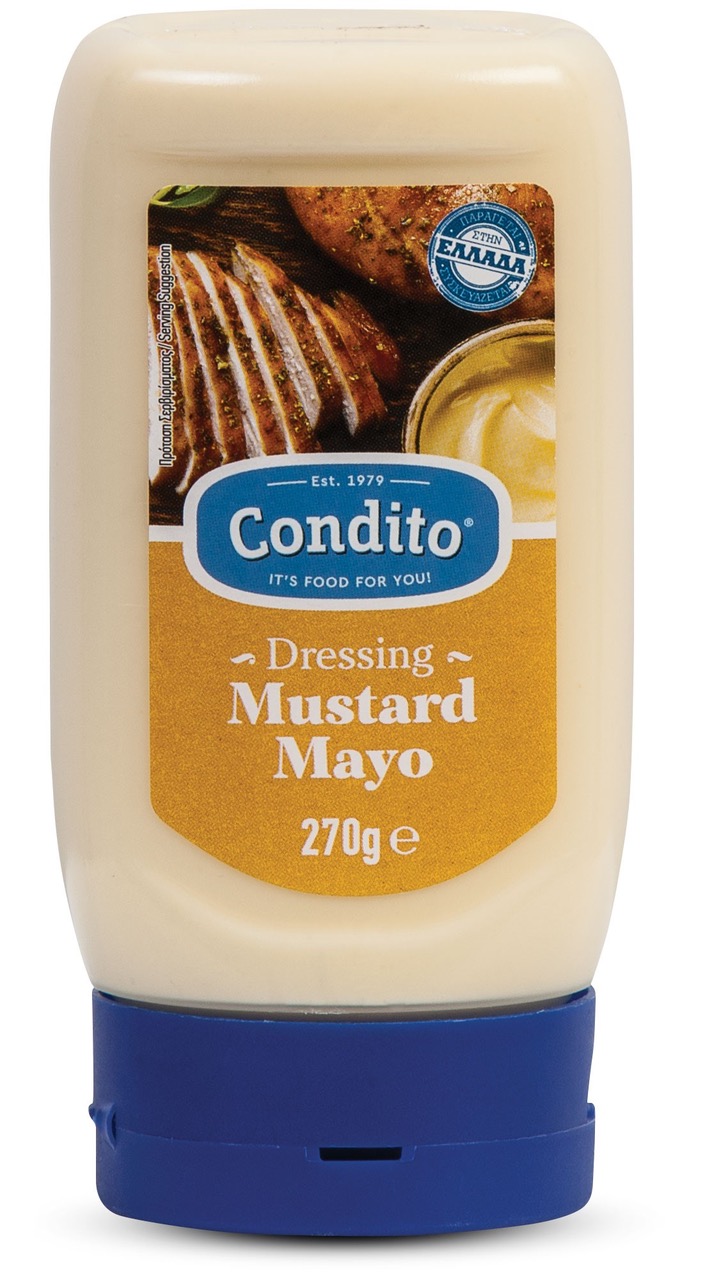 Condito's 1st participation on the London's institution "The Guild of Fine Food" was successful! Mustard & Mayo Sauce, the new product of Condito, won The Great Taste Awards 2019, a superior taste prize making us proud once again! This was the second winning award for Condito Mustard & Mayo Sauce after International Taste Awards 2019, in June!
More than 500 specialists participate in the institution of Great Taste Awards, including chefs, byers, food writers and retailers, who except from awarding our product praised it with their great comments.
Condito Mustard & Mayo Sauce already constitutes one of the favorite product of the dressing category in the Food Service and Retail sectors. Gluten Free, with creamy texture, a perfect combination of mustard and mayonnaise, ideal for all your favorite dishes, from chicken nuggets and burgers, to tortillas and salads!