Condito, as usual, took part in 6th Food Expo 2019 on March 16-18 at the Metropolitan Expo Athens.
Many executives of not only domestic but also foreign companies, professionals of food industry and many consumers, visited the Condito's booth and had a chance at meeting the wide range of company's products.
In the exhibition, Condito presented to visitors, the updated renewed pioneering mustard containers. On the bottom side of the pot, consumers may now find the brand's and product's name written in Braille (writing and reading system for the visually impaired), in English & Greek (Condito Mustard/Μουστάρδα Condito).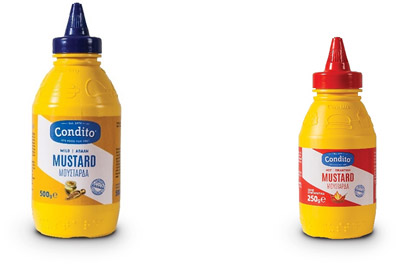 Additionally, a repousse with the product's serving suggestions was added on the top part of the packaging, to inspire the consumers to use their favorite mustard in the best way possible, maximizing its gastronomical potential.
Also, Condito presented to consumers the innovative egg free Mayonnaise which was awarded with the Higher Taste Award from iTQi (International Institute), the new dressing: Mustard and Mayo and the new product-line free, which is addressed to industries.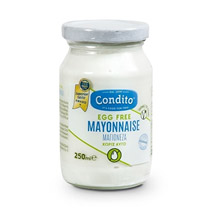 The next participation will be in Free From Functional Expo on May 28-29 in Barcelona.