Easy to make

20'

4 servings

10'
Directions
For rice:
In a pot, melt butter and warm up well.
Add onion and garlic and sauté for 1-2 minutes.
Add rice and spices and continue to sauté until the mix becomes blended.
Pour on brandy, and as soon as the alcohol evaporates, add broth.
Sprinkle with salt, and pepper, stir and cover the pot with a lid.
Boil for 15 minutes.
Turn off the fire but do not remove the pot immediately. Leave it as it is covered for another 5 minutes.
Uncover the pot and stir with a fork.
For the chicken:
Warm olive oil in wok. Add onion and sauté for 1-2 minutes.
Add garlic, cinnamon, allspice and chicken strips.
Cook for 5-6 minutes on high heat until it becomes light brown and pour on brandy. Leave for 1 minute until alcohol evaporates and add cherry tomatoes and ketchup.
Sprinkle with salt and pepper, stir well, lower the heat and cook for 15-20 minutes.
Serve with rice.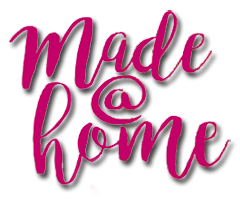 Recipe by Dina Nikolaou from ALPHA's Made@Home show on 10/2/2018.
Watch the demo video here.
Ingredients
For rice:
50 g Lurpak butter
1 finely chopped onion
1 finely chopped clove of garlic
300 g Carolina rice
30 ml brandy
1 lit chicken broth
½ tbsp. allspice powder
2 whole grains of allspice
Salt
For chicken:
4 tsp. olive oil
1 finely chopped onion
1 finely chopped clove of garlic
1 chicken breast, cut into thin strips
40 ml brandy
200 g cherry tomatoes, cut in half
100 g Condito Classic Ketchup
1 bay leaf (optional)
1 cinnamon stick
4 egg whites
Salt, freshly ground pepper