Easy

15'

2 Servings

10' Preparation
Directions
For the mayonnaise dip:
In a bowl, put Condito gluten free mayonnaise, red pepper, pickles, hot pepper, fennel powder and stir.
Leave it in the fridge until the time of serving.
For sardines:
In a bowl, mix rice flour with fennel seed powder.
In a second bowl, beat the eggs, and in a third, put breadcrumbs
Pour sunflower seed oil in a large non-stick pan, warm it to moderate heat.
Roll sardines one at a time, first in rice flour, then in eggs, then in breadcrumbs and fry for 3-4 minutes until they become golden brown.
Transfer sardines to a dish lined with paper towels to drain, sprinkle on salt and pepper and serve with mayonnaise dip.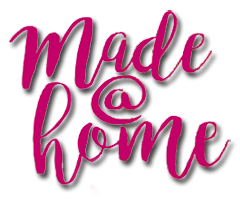 Recipe by Dina Nikolaou from ALPHA's Made@Home show on 12/2/2017.
Watch the demo video here.
Ingredients
For sardines:
1 pack of Trata On Ice sardines
200 g breadcrumbs
100 g rice flour
2 tsp. sweet fennel powder
4 eggs, slightly beaten
500 ml sunflower seed oil for frying
Salt and Pepper
For the mayonnaise dip:
1 tsp. red pepper, grated
1 tsp. small hot pepper, finely chopped
4 gherkin pickles, finely chopped
½ tsp. sweet fennel powder