Easy to make

20' - 24'

4 - 5 servings

15' preparation + cooking
Put the slices of bread in the sparkling water and soak them for 5 minutes. Squeeze them well and put them in a large bowl.
Put the mince, carrot, zucchini, onion, egg and dill in the bowl. Sprinkle with salt and pepper and add the ketchup and the olive oil.
Knead the ingredients for 2-3 minutes, patting first your hands with some olive oil.
Cover the bowl with a plastic wrap and leave it in the refrigerator for at least half an hour.
Preheat the oven to the grill setting.
Shape the mixture into 8-10 burgers (always with oiled hands to prevent the mixture from sticking) and transfer to a slightly oiled baking dish.
Bake for 10-12 minutes on each side until golden but also well-cooked within. Alternatively, bake the burgers in a large non-stick pan (preferably with a ribbed bottom), which has been sprinkled slightly with olive oil. Check occasionally with knife to prevent becoming dry/overcooked. Serve them with seasonal salad.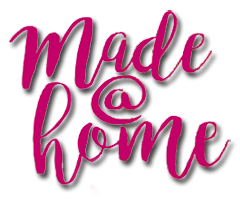 Recipe by Ntina Nicolaou from ALPHA's Made@Home show on 15/2/2018.
Ingredients
500 g minced (ground) turkey breast
2 carrots, grated
1 zucchini, grated and drained
1 large dried onion, grated
3tbsp Condito ketchup with stevia
1 egg
2 slices of bread
1 cup sparkling water
½ cup dill, finely chopped (without stalks)
1/3 cup olive oil + little more for hands and baking
Salt, pepper