Medium

20'

8 - 10 muffins

15' preparation + 20'
Directions
Put the eggs, butter and fresh cream cheese in the mixer bin and knock for 2-3 minutes.
Add the flour, baking powder, salt and pepper and continue at the low speed of the mixer until the mixture is homogenized.
Stop the mixer and add the caramelized onions and the regatta.
Mix gently with a ladle and fill paper cups for muffins at ¾ of height.
Bake in a preheated oven at 180 ° C for 20 minutes.
Remove the muffins from the oven and let them cool.
For decoration:
In a bowl, mix the fresh cream cheese, cream, parsley, thyme and olive oil.
Decorate the muffins with the cream and share caramelized onions and colorful peppers.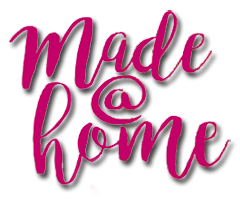 Recipe by Dina Nikolaou from ALPHA's Made@Home show on 13/1/2018.
Watch the demo video here.
Ingredients
2 large eggs
150 g fresh Arla cream cheese
100 g Yiotis flour
1 tbl. Yiotis baking powder
60 g Lurpak butter, at room temperature
50 g Arla cheese authentic Regato, grated
Salt, freshly ground pepper
For decoration:
250 g fresh Arla cream cheese
200 ml Arla sour cream 36% fat
1 tbsp. parsley, finely chopped
1 tbsp. fresh thyme, finely chopped
2 tbsp. olive oil
Grenules of colorful peppers