The secret of a successful packaging lies within a great group of people and an inspirational idea. Highlighting these facts, the awarding ceremony of Packaging Innovation Awards 2019 took place on Thursday 20th of June 2019 in Athens, at "gazARTE cultural hub".
Condito's first award winning participation in this institution granted the Silver Award in the category "New Packaging Method – Usage of New Raw Material and / or Machinery".
Caring from a social group that faces buying and handling issues with commercial goods, Condito redesigned its classic mustard containers. On the bottom side of the pot, consumers may now find the brand's and product's name written in Braille (writing and reading system for the visually impaired), in English & Greek (Condito Mustard/ Μουστάρδα Condito). To ensure its readability, the project team paid special attention to the content's wording, spacing, and letter thickness.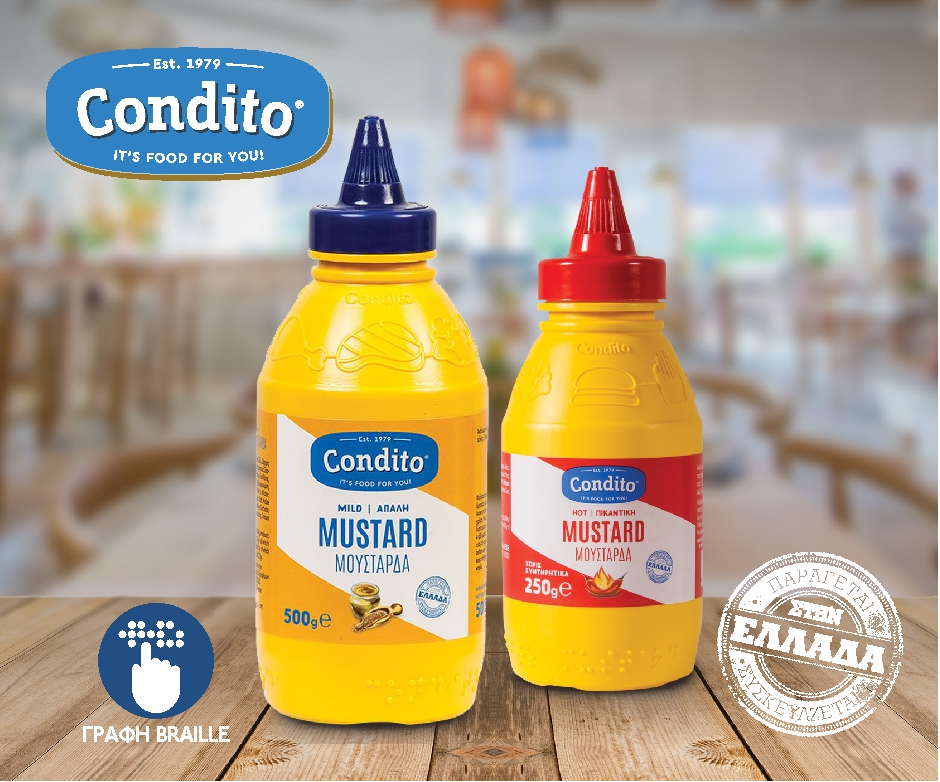 Additionally, a repousse with the product's serving suggestions was added on the top part of the packaging, to inspire the consumers to use their favorite mustard in the best way possible, maximizing its gastronomical potential.
As of now, this innovative, especially for the Greek food sector, pilot initiative, is solely adopted to Condito's mustard containers. Condito plans to include these changes to all of its product lines in the near future.
For 40 years straight, the company's mission has stayed the same, to "create the best for your plate!", respecting customer needs for a world that leaves no one behind!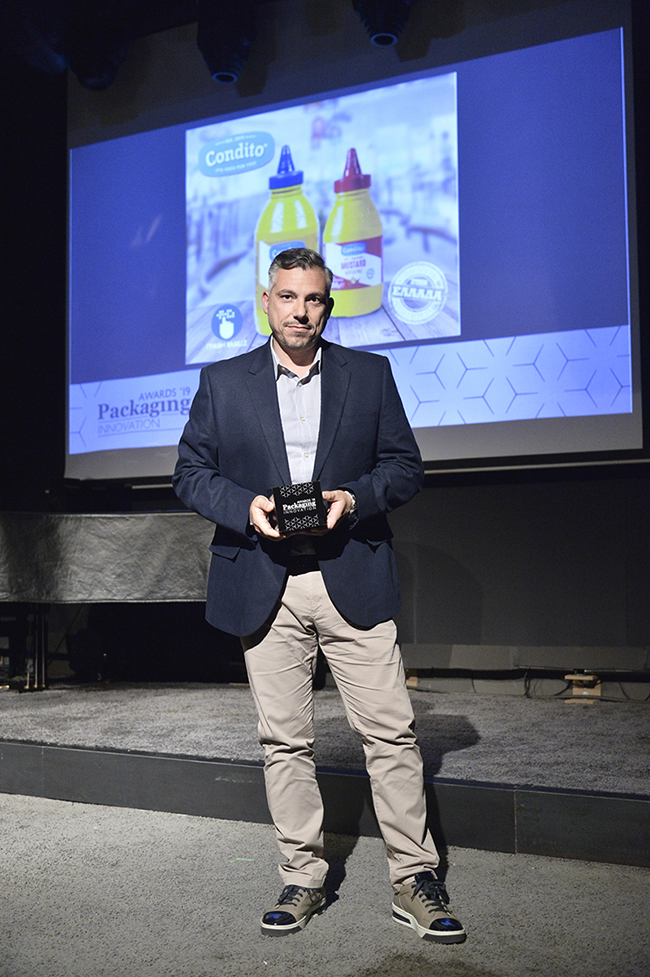 Konstantinos Moraitis, Commercial & Managerial Director of Condito with the Silver Award!