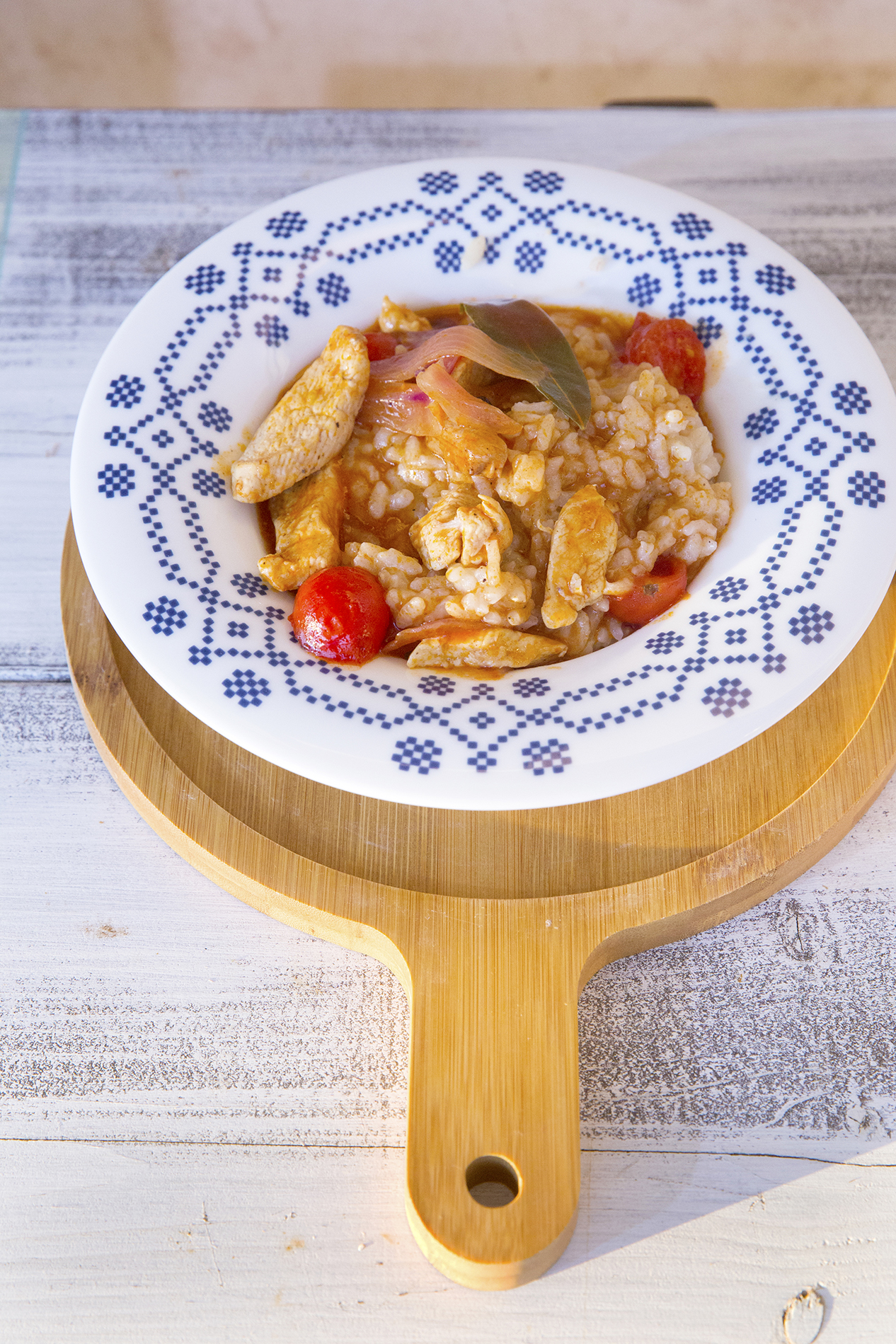 For rice:
In a pot, melt butter and warm up well.
Add onion and garlic and sauté for 1-2 minutes.
Add rice and spices and continue to sauté until the mix becomes blended.
Pour on brandy, and as soon as the alcohol evaporates, add broth.
Sprinkle with salt, and pepper, stir and cover the pot with a lid.