Easy to make

4 '- 5'

6 servings

15'
Directions
Warm the tacos in a preheated oven for 4-5 minutes.
Sprinkle paprika on the boiled chicken, chop and put it in a bowl.
Add corn, the Mexican sauce and cream.
Peel off avocados and cut into small pieces. Roast with lime, add coriander, cherry-tomatoes and mix. Sprinkle with salt and pepper and add cream.
Place the mixture on tacos, after a lettuce leaf, avocado cream, and chicken cream.
Finally, sprinkle with a little more paprika and chopped coriander.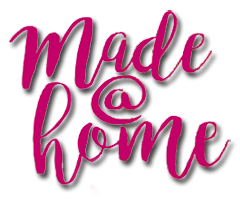 Recipe by Dina Nikolaou from ALPHA's Made@Home show on 10/2/2018.
Watch the demo video here.
Ingredients
6 tacos
500 g chicken fillet, boiled
200 g corn
2 avocados
1 lime
15 cherry tomatoes
½ cup fresh cilantro, finely chopped
120 g Condito Mexican sauce
200 ml Arla cream with 36% fat
½ tsp. sweet paprika
6 lettuce leaves, washed and patted
Salt & pepper