Medium

25'

4 servings

30' preparation + baking
Εκτέλεση
In a large saucepan with salted water, boil bow tie pasta al dente. Pour in a cup boiled water and strain the pasta.
Preheat the oven to 180 ° C.
In a sauce pan pour olive oil and warm. Add leeks and sauté for 3-4 minutes until limp. Remove and place them in a bowl.
Put the mince in the sauce pan and sauté until it changes color. Add garlic, sautéed leeks, whole tomatoes, add salt, pepper and pour on the cup of water from pasta.
Allow sauce to cook for 15 minutes. Add grape syrup, mix and remove from the fire.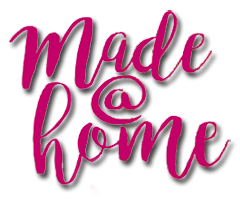 Recipe by Dina Nikolaou from ALPHA's Made@Home show on 17/02/2018.
Watch the demo video here.
Υλικά
350 g Makvel Bow Tie Pasta
400 g minced beef
½ cup olive oil
2 leeks (white and tender green part), cut into thick rounds
2 finely chopped cloves of garlic
3 tsp. Condito egg free mayonnaise
500 g whole canned tomatoes
70 grams grape syrup
50 g Lurpak butter
150 g Arla cheese authentic regato, grated
150 g Arla Havarti cheese
150 g Arla mozzarella cheese, grated
Salt, freshly ground pepper